Sparkles Delivery Service Inc.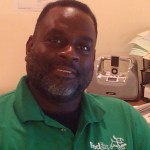 We're a small Philadelphia based corporation with 14+ years of combined media and marketing distribution experience. We diligently provide dependable and reliable distribution services such as, door hangers, flyers, newspapers, circulars, menus and samples delivered to your target audience.  
We can deliver just about any and everything in the media and marketing distribution arena. We currently deliver thousands of advertisements each week to a vast cross-section of our customers geographical target areas and anticipate more as we strive to achieve our ultimate goal.
Our main objective is to provide "YOU" with "Worry Free Delivery". Covering all of the boundaries and parameters you set with total emphasis on conducting "a job well done", will ensure that your satisfaction. Which will make us satisfied and creates a win-win for both parties involved.
We primarily serve the "Metropolitan Philadelphia Area"; but we can extend our delivery/distribution services to the five surrounding counties. Montgomery Co, Delaware Co, Chester Co, Bucks Co and Berks Co and sections of New Jersey.